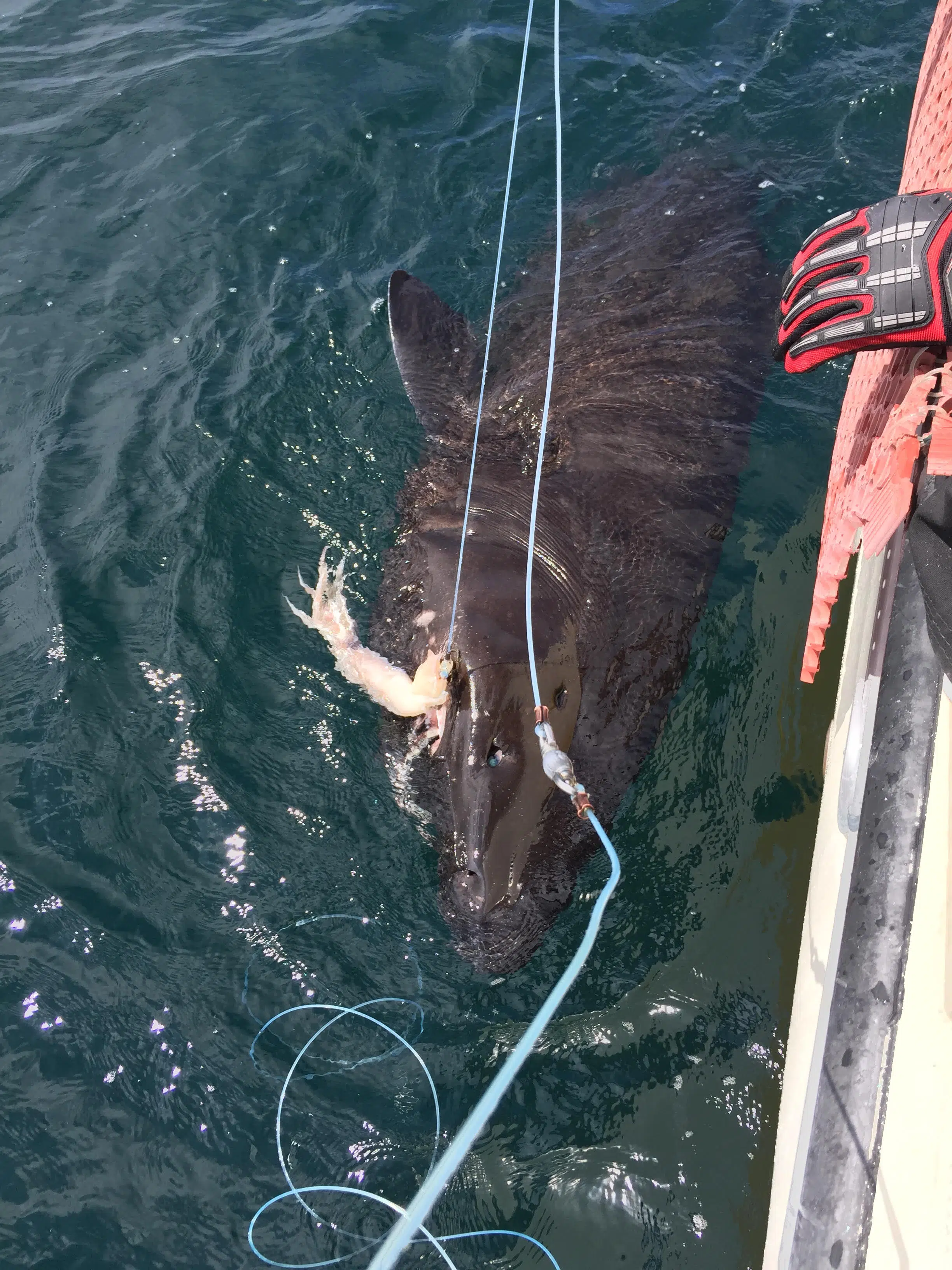 PIER project aims to understand movements of the rare Pacific Sleeper Shark
In the 2019 Deep-set buoy gear season, a few fishers were surprised to discover Pacific Sleeper sharks come up on their lines.  This rare species of shark has been documented in several areas of the Pacific, but is seldom encountered in the waters off Southern California, likely due to its elusive, deep-water dwelling habits. 
The fishers simply released the sharks, but when we caught a Sleeper shark during our own research trials later in the season, we made use of the encounter by equipping it with a satellite tag before releasing it back to the depths, giving us a rare look into its movements and habits.  But while the data from a single tag can yield some interesting insights, it is important to look at several sets of data from several different animals before any conclusions could be drawn about the movements of Sleeper sharks in a particular area.  The novelty of the encounter, along with a marked dearth of movement data for Pacific Sleeper sharks in this region of the Pacific, gave reason to continue with the project and aim to put more tags out on Sleeper sharks. 
With funding from the Save Our Seas Foundation (SOSF), we aim to deploy up to 4 more satellite tags on sleepers in the 2022 season.  For more information on the project and to see any updates, visit the project page on the SOSF website.