Since 2010, PIER has been using science and technology to develop gear options that allow local fishers to target swordfish with reduced impacts to the environment.  This unique approach uses fine-scale tag data to identify times and depths when the target catch can be selectively harvested.  
PIER's gear development efforts have resulted in the development of two commercial gear types for swordfish that have been recently authorized for use by the Pacific Fisheries Management Council.  
PIER continues to work with the fishing community to find sustainable solutions that allow local families continued access to our marine resources.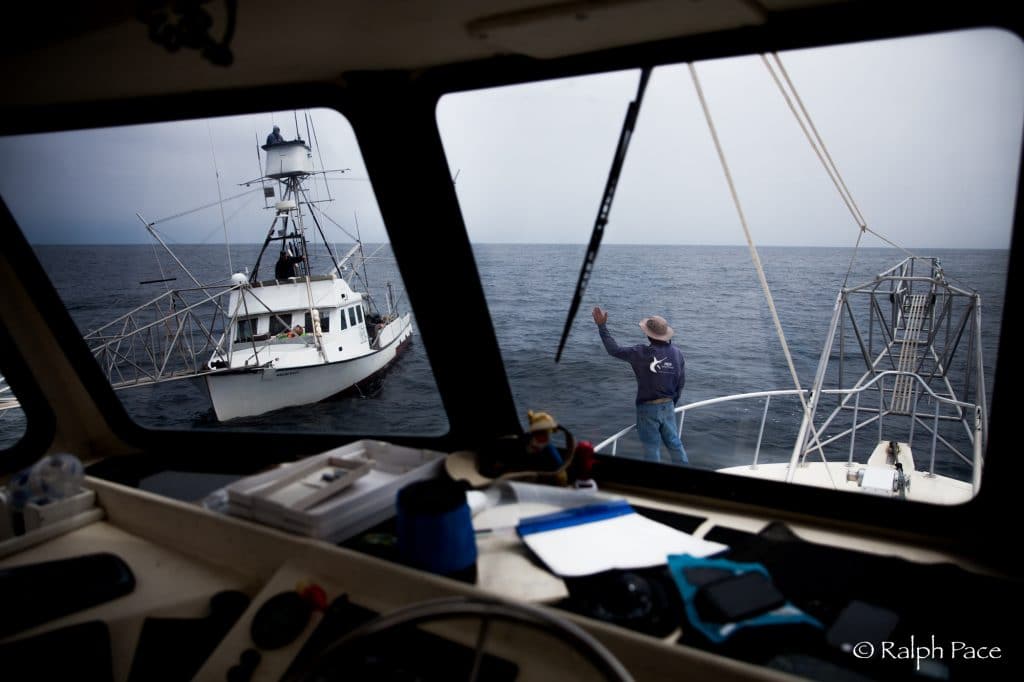 In addition to work off the West Coast, PIER has teamed up with the Nature Conservancy to use a similar Research model off the coast of northern Chile.  The team is currently working with regional partners to document swordfish movement patterns and identify if there are opportunities for selective targeting in this region.