Management and History of the White Seabass Fishery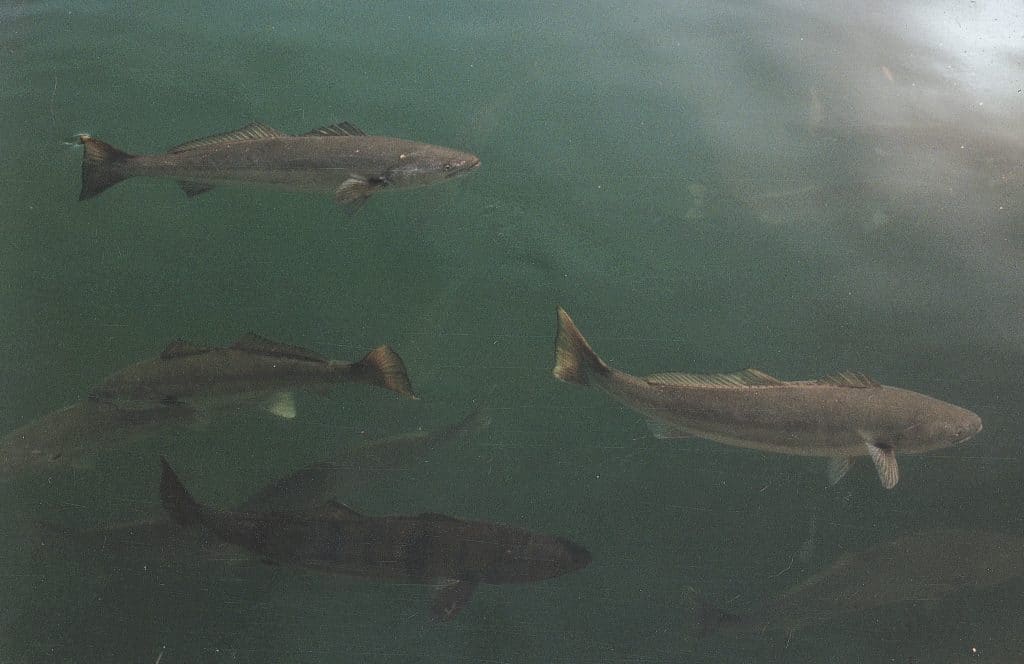 The white seabass is an economically important species that has historically been targeted by commercial and recreational fisheries throughout their functional range.  Over the past 100 years of exploitation, it has become apparent that white seabass are highly susceptible to overfishing, with stocks plummeting on at least three different occasions.  This susceptibility is likely due to a combination of factors, including relatively slow growth, the long-lived nature of the species, variability in recruitment success and the aggregating behaviors displayed by this specie during the spawning season.  
Since 2005, PIER has engaged in several research projects focused on improving white seabass management.  The goal of this work has been to strategically address data poor areas and help managers better sculpt regulations that translate into a sustainable future for the white seabass fishery.