PIER currently manages two exempted fishing permits (EFP's) issued through the Pacific Fisheries Management Council (PFMC) to target swordfish with deep-set buoy gear and Linked Buoy Gear.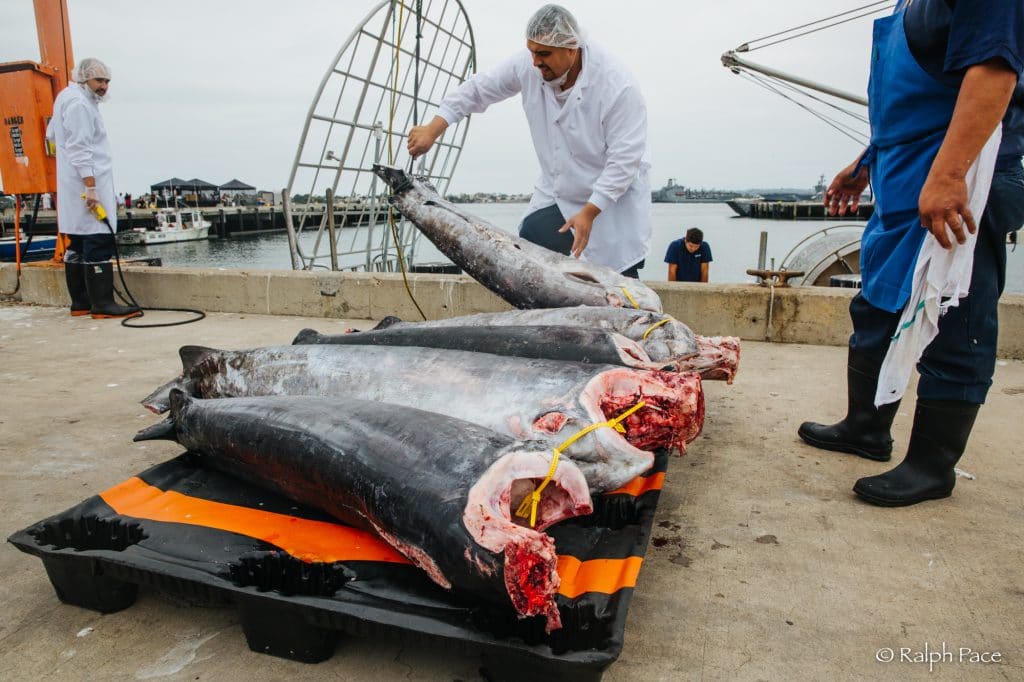 These gear types are low-impact fishing methods that were designed by the PIER team for the West Coast. By setting hooks deep during the day, fishers are able to selectively target swordfish and avoid sensitive bycatch, like sea turtles and whales.
Deep-set swordfish is among the highest quality product on the market. It is caught at extremely cold temperatures and brought to market within days of capture. High quality coupled with environmental stewardship comes at a cost, so please support your local fishing community and buy local seafood.
To ensure consumers receive the product that they deserve, each deep-set swordfish caught under the PIER EFP is tagged with a traceability label that allows buyers and consumers to track down which vessel landed the fish.  Low impact methods like DSBG allow U.S. fishers to harvest healthy stocks one swordfish one at a time.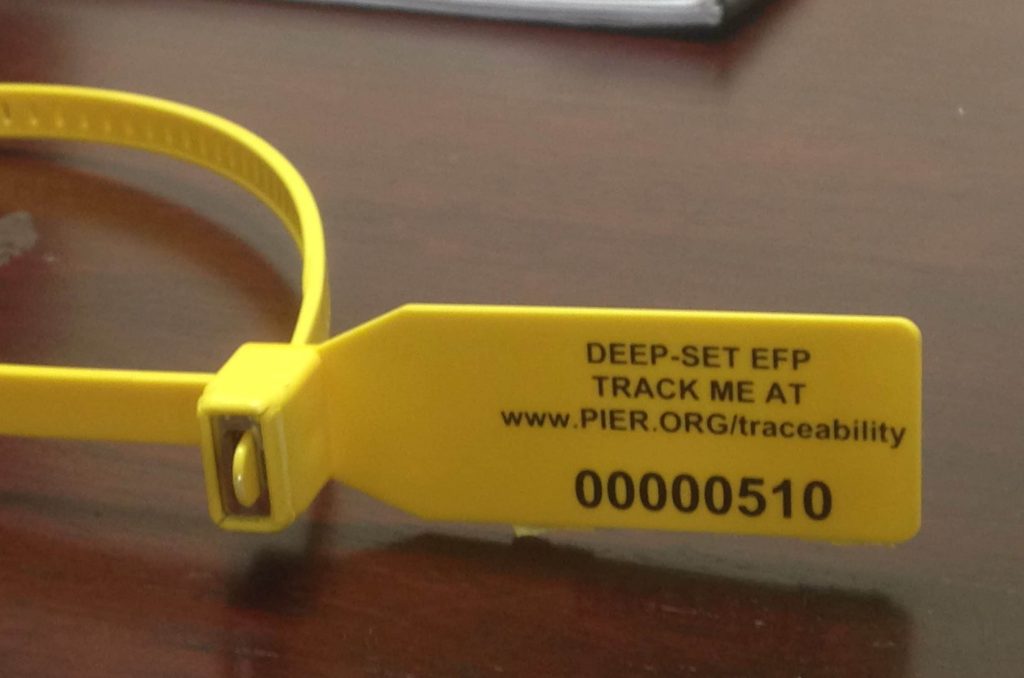 Vessel Names
Leah Gail
0401-0500, 1201-1300
Three Boys
1901-1000, 1601-1700
Gold Coast
2431-2459, 1301-1400